Vegetable Seed Gravity Separator Flower Seed Gravity table
Loading: Wooden case, LCL
Productivity: 50-150kg/h
Supply Ability: 100 sets per month
Certificate: ISO,SONCAP,ECTN etc.
Place of Origin: Hebei
HS Code: 8437109000
Payment Type: L/C,T/T
Delivery Time: 15 Days
Item: FOB,CIF,CFR,EXW
Port: Tianjin,Any Port in China
Introduction and Function
The Vegetable Seed Gravity Separator can be used for seed separating according to different gravity, such as seed separating of alfalfa and rape seed, and the machine can remove impurities such as glumes and stones, thin seed, worm-eaten seed and mildewed seed. Use effect of the machine is great while using with 0.1ton seed processing complete equipment or using separately.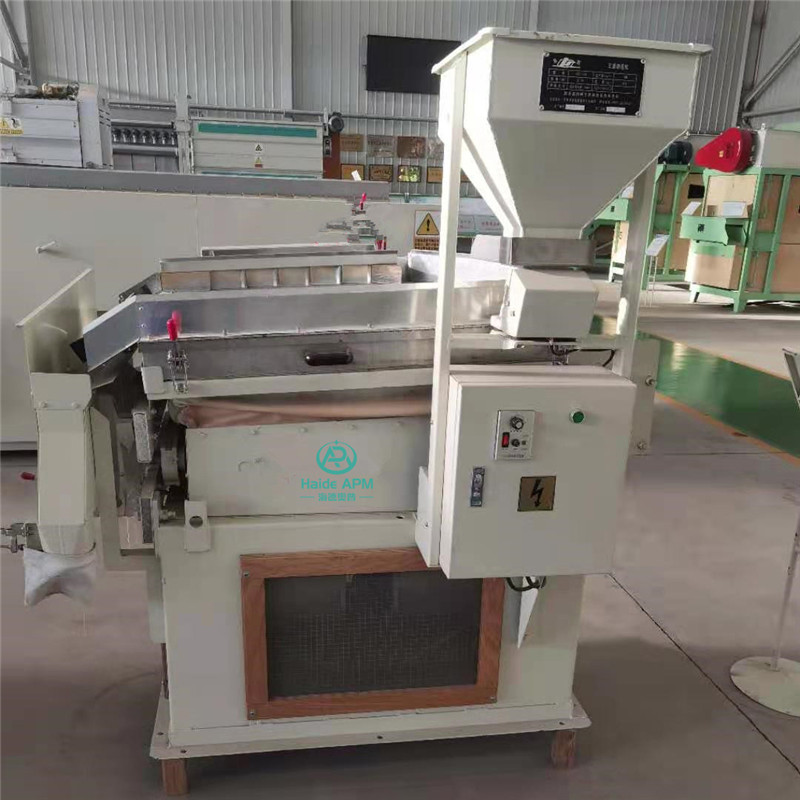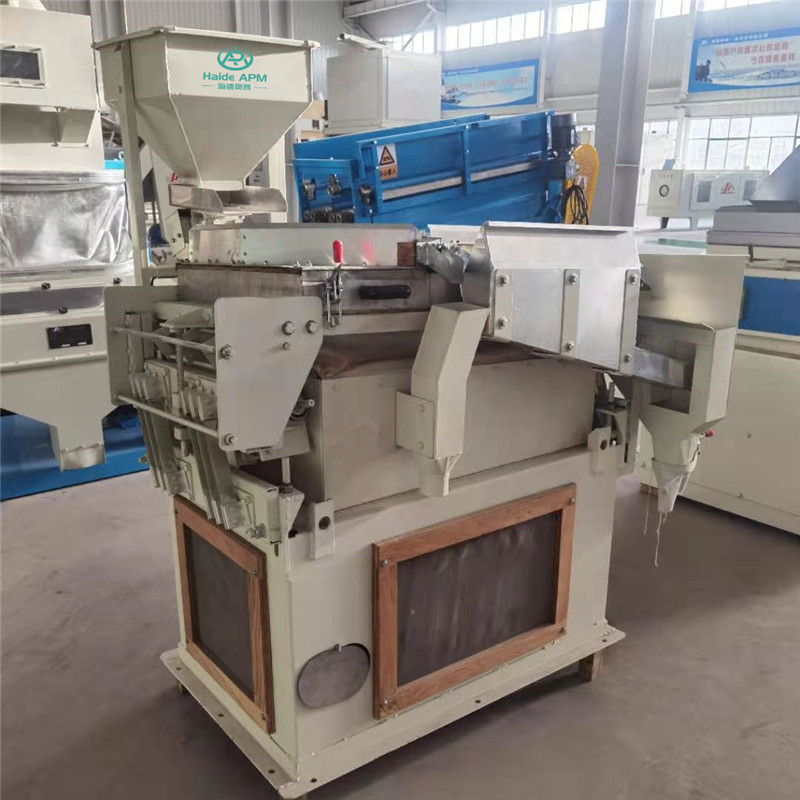 Screen layer of the Seed Gravity Separator has certain dips in the direction of length and width, and they are called longitudinal dip and cross dip respectively. During operating, the screen layer shall do reciprocating motion by drive system, and the seed will flow onto the screen layer. Under function of air flow of the fan, seed on the working surface shall be separated, and the heavy seed flows under the material layer. The seed shall move up along the vibration direction under the function of screen layer's vibration, so the light seed shall float on material layer without contact with the screen layer and fall down under the function of cross dip. Besides, under the function of longitudinal dip of the screen layer, materials shall move forward in the direction of length with the vibration of screen layer and finally be discharged by material outlet. From above process, it shows that because of different gravities, the motion trials of materials are different on the working surface for achieving separating and grading purpose.
From above working principle, it shows that seed gravity separator shall meet following requirements:
1.There shall be two dips along the two directions on working surface: longitudinal dip and cross dip.
2.Materials can move up with the vibration of screen layer.
3.Air flow from bottom to top can separate the materials on the screen layer.
Productivity: 350kg/h ± 10% (calculated as rape seed, if separating alfalfa seed, its productivity is 24kg/h)
Power:: vibration motor of the screen layer
Type: MNBW0.55-Y0.55-2.5-80-400
Power: 0.55KW
Rotating speed: 140~460r/min, adjusted by handle of speed reducer
Motor type of the fan: Y100L-4    1 set      Power: 2.2KW
Rotating speed: 1440r/min
Diameter of air inlet: 220mm
Air volume: 1450m3/h, air volume of fan can be adjusted by frequency converter.
Vibration frequency of screen box: 400~600times/min, can be adjusted by converter
Amplitude of screen layer: S=15mm
Pitch adjustment range of the screen layer: vertical =0~6°
Tilt adjustment range of the screen layer: horizontal=3~6°
Screen mesh is 40mesh/inch
Screen area: 0.536 ㎡
Dimension: 1650mm*1425mm*1710mm
---
---